We are appreciative of the support of the Gaming Trusts who support our Hawks in Schools programmes, community support activities, hospital visits and tickets to kids programme. Without this backing 1000's of children would not be able to take part in these activities and events.
GRASSROOTS
Grassroots Trust
We're dedicated to providing local funding to local communities.  We share your passion and enthusiasm for amateur sport, education and various charitable community initiatives and we're here to help.
Grassroots Trust was established in 2003 to support sport, education and community sectors.  Great care is taken to ensure funds granted are well used and for the authorised purpose and many local communities have already benefited from a Grassroots Trust grant.
http://www.grassrootstrust.co.nz/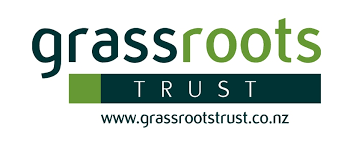 NZCT
NZCT (New Zealand Community Trust) is committed to ensuring that the money money goes back into the communities which is raised.
PO Box 10857 The Terrace WELLINGTON 6143
Ph: 0800 44 69 28
Website | Email info@nzct.org.nz

PUB CHARITY LTD
Pub Charity ensures the funds raised in gaming machines in our Venue Operators' hotels and taverns go back to support their local community wherever possible. We also fund a range of worthy national organisations that provide support to people all over New Zealand.
Pub Charity 190 Taranaki Street PO Box 27 009, Wellington 6141
Phone (04) 385 6100 | Fax (04) 384 1630 | Website | Email info@pubcharitylimited.org.nz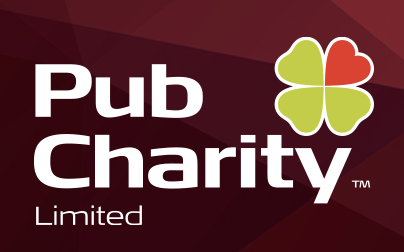 INFINITY FOUNDATION LTD
Infinity Foundation will contribute to many New Zealand Community Causes for Community Groups in a range of areas including Health, Sport, and Education.
405 King Street North P.O Box 1288 Hastings 4156
Phone 06 873 5015 | Fax 06 873 5016 | Website | Email info@infinityfoundation.co.nz

THE LION FOUNDATION
Private Bag 106605, Auckland City, AUCKLAND, 1143
Ph: 0800 802 908
Website | info@lionfoundation.org.nz

NORTH & SOUTH TRUST
The North & South Trust Limited was set up primarily to support amateur rugby and sport in the Auckland area.
The North & South Trust Limited generates funds for its Authorised Purpose by operating gaming machines in the Auckland, Tauranga and Hawkes Bay region.
PO BOX 56-228, Dominion Road, Auckland 1446
Ph: 0800 678 510
Website

THE FIRST LIGHT COMMUNITY FOUNDATION
The First Light Community Foundation is a not-for-profit foundation based in Hawke's Bay and is committed to supporting communities through funds raised by gaming machines in hotels and taverns.
http://www.firstlightfoundation.co.nz/

FIRST SOVEREIGN TRUST LIMITED
First Sovereign Trust was established in 2004 to distribute grant funding from the proceeds of licensed gaming machines.  Our machines are operated under our Class 4 gambling licence, as authorised under the Gaming Act 2003.
We are based in Rotorua. Eligible organisations and community groups can apply to First Sovereign Trust for funding to support their objectives.https://www.fst.net.nz/
YOUTHTOWN
Youthtown is a nationally operated, not-for-profit organisation offering a whole 'township' of developmental activity in key communities across New Zealand for 5-18 year olds.
Since 1932, we have been empowering young New Zealanders to be the best they can be and we have evolved into one of New Zealand's leading youth development organisations.
Young people's journey with Youthtown, alongside their schooling, supplements the learning and development they receive – all of which is tonnes of fun with their peers.
We are highly regarded for the programmes we offer young people and we're committed to providing a safe environment where young New Zealanders can 'dream it, do it' with Youthtown, the Youthtown Way.
https://www.youthtownfunding.org.nz/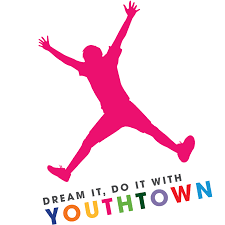 TRUST HOUSE FLAXMERE LICENSING TRUST
The Flaxmere Trust was the last of the licensing trusts established in 1975 and over the years has supported its low income community with wide-ranging grants to education in this village of Hastings. During the last 20 years, the Trust has given $4.7 million to the Flaxmere community.
THE NEW ZEALAND RACING BOARD 
NZRB is also a significant supporter of sports in New Zealand – in 2015/16 we provided $8.0 million in commission payments to National Sporting Organisations, and paid out $3.0 million in Gaming grants to grassroots community sporting organisations.